You served your country, and now you want to serve your community. There are many fields in which a veteran can work for their town, city, or county government. The United States government has created programs to help veterans find these jobs after serving in the military. We will cover some of the conditions for each type of job and what you need to do before applying for one.
VA On-the-Job Training (OJT) and Apprenticeships
VA On-the-Job Training (OJT) and Apprenticeships is a training program that provides a monthly tax-free subsistence allowance to eligible veterans with service-connected disabilities while they are training for a specific occupation.
Apprenticeships are defined as trades in which an apprentice works under the direction of qualified journeypersons to learn through observation, instruction, and actual work experience. The apprentice must be enrolled in either an apprenticeship program that has been approved by the U.S. Department of Labor or a registered State apprenticeship agency recognized by DOL or have completed at least two years of postsecondary education (or equivalent).
VA On-the-Job Training (OJT) may be offered at no cost to eligible veterans who are unable to attend school due to their disability(-ies) but need the skills learned in classrooms before they can enter the workforce on their own; those with permanent service-connected disabilities; and veterans who served after September 10, 2001, and were discharged with other than dishonorable conditions.
Work Opportunity Tax Credit
The Work Opportunity Tax Credit is a Federal tax credit available to employers for hiring individuals from certain target groups who have consistently faced significant barriers to employment. A tax credit reduces the amount of tax that an employer pays.
The WOTC is available to employers when they hire members of the following target groups: TANF recipients, veterans, ex-felons, vocational rehabilitation referrals, and food stamp (SNAP) recipients.
TANF Recipient: Referrals must be hired into unsubsidized jobs;
Veteran: Individuals who served on active duty in the U.S. Armed Forces at any time during a war or armed conflict;
Ex-Felon: Individuals convicted of a felony whose sentence has been completed or pardoned; and
Food Stamp Recipient: Referrals must be hired into unsubsidized jobs;
Transition Assistance Program (TAP)
To apply for TAP, you must contact your local VA office. There are more than 1,200 locations across the United States where veterans can receive free counseling and assistance in their transition from military to civilian life. The TAP schedule for each state can be found on the Department of Labor's website.
TAP has five main components:
Employment Assessments
Resume Development
Supplemental Vocational Rehabilitation Services (SVRS) – A six-week program that provides vocational counseling, training, and/or skills assessment to eligible veterans with service-connected disabilities who want to enter or re-enter the workforce. Veterans may also qualify if they have a disability rating of 50% or higher with an employment handicap, do not meet any other criteria but have been out of work due to their disability at least 30 days before enrollment in SVRS, or were terminated during an extended leave under the Family and Medical Leave Act (FMLA).
Transition GPS Curriculum – A three-day course given by qualified counselors from local community colleges where veterans learn about career exploration & development; resume writing & interviewing techniques; job searching strategies for specific industries; financial planning for post-secondary education pursuits; understanding emerging technologies related to workplace skills development such as robotics engineering assembly lines, etc.; planning career paths after graduating high school/college, etc., then provide individualized action plans based off those results which includes future goals/objectives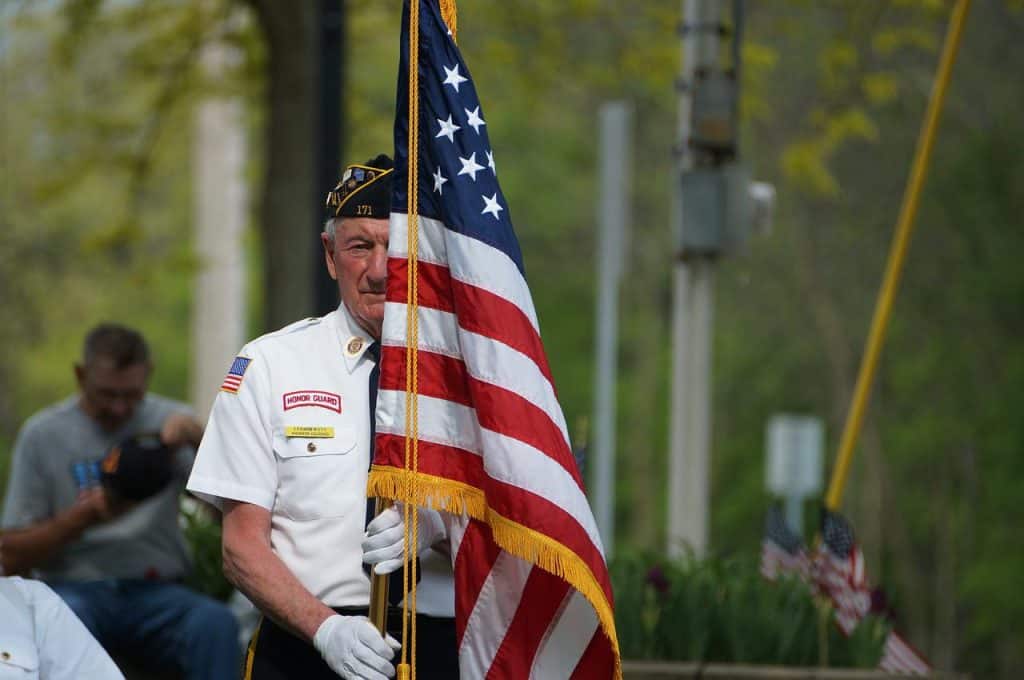 Veterans Employment Center
Veterans can search for jobs by keyword, location, job category, and job ID. To search by keyword in the Veterans Employment Center:
Enter a word or phrase in the "Keyword Search" field.
Click "Search" to display results containing your keywords.
To search by location:
Enter an address or zip code in the "Location" field and click "Search Locations" to display results near that location.
To narrow your search, use Advanced Search below to filter by state or city name; then select a specific county, city/township/village/borough (CT), borough (NYC), township (NJ), town (PA), village (NYC) or ward/district/block group number from those listed on-screen before clicking "Next Step" above the right side of map window where all selected areas are highlighted in green color.
VA Vocational Rehabilitation and Employment (VR&E) Service
The VA Vocational Rehabilitation and Employment (VR&E) Service is a program that helps veterans with service-connected disabilities find and keep suitable jobs. It provides eligible veterans with intensive rehabilitation services to overcome barriers in employment, gain self-sufficiency, improve their quality of life, and achieve independent living.
For veterans with service-connected disabilities so severe that they cannot immediately consider work, VR&E offers services to improve their ability to live independently. The goals of these services are to alleviate the effects of the disability on daily living activities or functioning; improve or maintain one's health status; reduce or prevent dependency; increase productivity; provide opportunities for socialization; enhance independence in daily living activities; help comply with treatment recommendations; improve mobility/mobility skills needed for community access (e.g., transportation); assist family members in assisting when necessary.
Veterans Retraining Assistance Program (VRAP)
The Veterans Retraining Assistance Program (VRAP) helps eligible Veterans looking for work in a high-demand occupation. The VRAP is a temporary benefit that provides up to 12 months of education assistance, including tuition and fees, books, supplies, and equipment required for each approved program of study. Participants must be unemployed or working in a low-wage occupation considered below their skill level.
To learn more about applying for VRAP and other related programs, visit the Department of Labor's website at www.dol.gov/vets.
There are lots of resources for veterans looking for job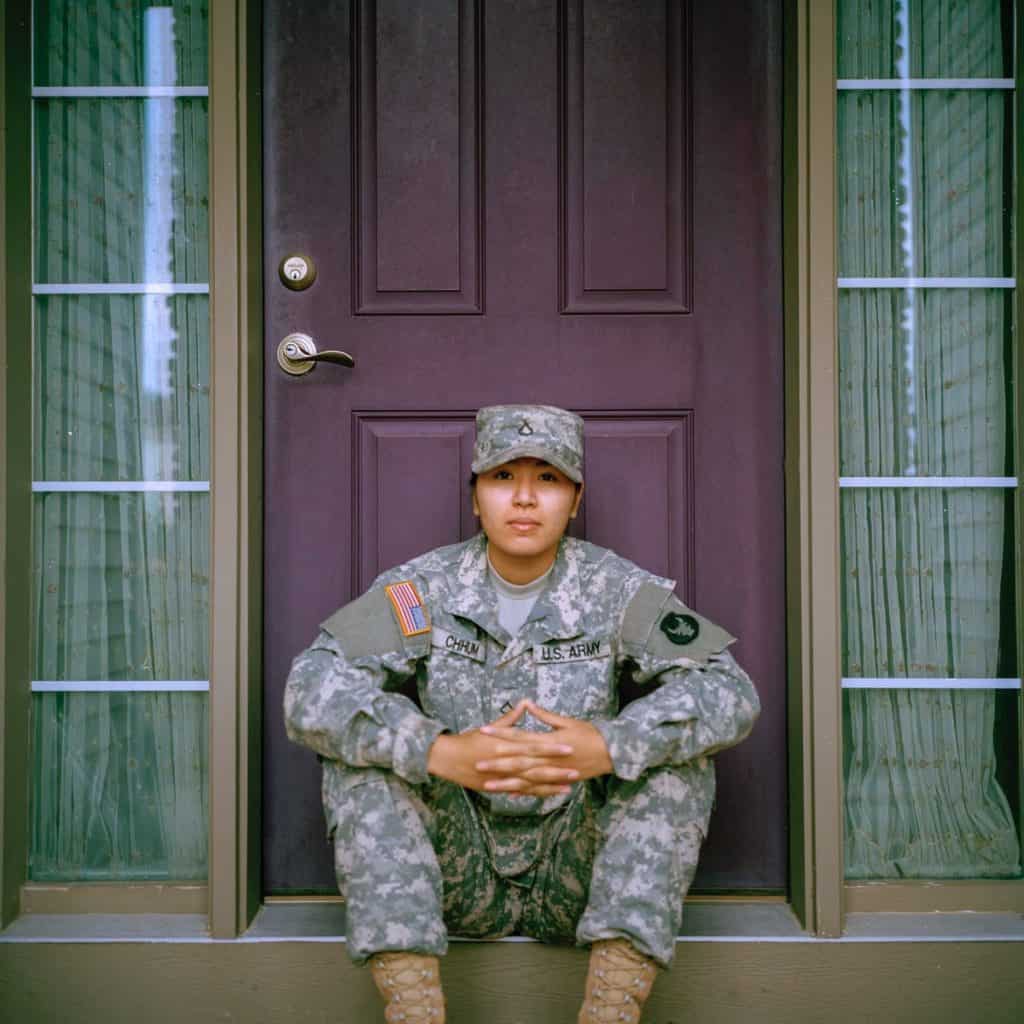 Veterans are highly trained and skilled. They have the experience needed to take on any kind of challenge. Veterans can adapt to any environment, no matter how challenging or unfamiliar. They are committed to the mission and loyal, dedicated people who will go above and beyond what is expected to complete their tasks efficiently and effectively.
Veterans come from all different backgrounds with varying skillsets, but they do share similar attributes: teamwork, leadership ability, flexibility in handling unexpected situations (like natural disasters or terrorist attacks), calmness under pressure (when everyone else seems panicked), problem-solving skills for complex problems – these are just a few of the many qualities that make veterans so well-suited for employment in today's workforce!
FAQ
Is it hard for veterans to find jobs?
The employment rates for veterans are higher than the national average, but there's still a lot of room for improvement. There's no denying that transitioning from military to civilian life can be difficult. Veterans need to know where to look for jobs and how they're different from their previous roles as soldiers. It's also important that they understand how their skills have prepared them for this next phase in their professional lives.
Do veterans get hired more?
Veterans are preferred candidates for many jobs. It's pretty common knowledge that veterans have an advantage over non-veterans when applying for jobs, but what you may not know is that there are specific laws in place that protect veterans' employment rights and help them get into the job market.
Veteran hiring preference laws fall into two categories: veteran preference and disabled veteran preference.
Veteran Preference
In many cases, employers must choose between a qualified veteran for the position over another qualified applicant who does not have a military record (i.e., they cannot legally discriminate against the veteran). This applies if an employer receives federal funds or contracts with the federal government. It also applies if an employer has more than 100 employees nationwide who were granted special consideration under this law within 180 days of their application date—or 120 days if it was part of a written agreement with their state government before that time expired.
Can VA help me get a job?
Yes. The Department of Veterans Affairs (VA) has many programs to help you find a job. The following is a list of the available services:
VA's online job board is a great place to start your search for civilian employment. In addition to searching through current listings, you can post your resume and cover letter on this site and apply for jobs that match your qualifications.
If you need assistance locating a specific position or company, contact the State Employment Service Office in your state or territory. These offices are located in major cities across the country, including Seattle, Washington; Richmond, Virginia; Chicago, Illinois; Albuquerque, New Mexico; Milwaukee, Wisconsin; Atlanta, Georgia; Los Angeles, California and more!
VA offers training courses at their VetSuccess centers around the country. You may receive help with improving skills such as writing resumes and cover letters and interview tips from trained professionals who understand how employers think about veterans.
Do employers like ex-military?
If you have honorably served in the military, you are eligible for federal veterans' preference in the hiring process. Veterans' preference is a hiring advantage for eligible veterans for federal jobs.
There are two types of veterans' preferences:
Competitive Service – Veterans discharged or released from active duty within 120 days may be eligible for this type of veteran's preference. This includes those on active duty with a service-connected disability rating of 30 percent or higher and Purple Heart recipients and former Prisoners of War (POW). This type of veterans' preference does not guarantee that an eligible applicant will obtain a job; rather, it gives them an extra step up in being considered for selection over non-veteran applicants during certain times when there is more than one qualified candidate for positions open at any one time within their agency/office/unit (e.g., in selecting between candidates who are "best qualified" based on merit promotion requirements).
Schedule A – Applicants using this type must have served at least 90 consecutive days of active Federal service either during wartime periods or while engaged in combat operations against an armed enemy while serving under competent authority where they were awarded: A decoration requiring personal acts above and beyond those required by ordinary regulations such as Silver Star; Bronze Star Medal; Navy Cross; Distinguished Service Cross; Air Force Cross; Bronze Star Medal with V Device indicating valor under fire against an enemy force involving conflict with opposing forces; Combat Infantryman Badge (CIB); Combat Medical Badge(CMB); Combat Action Medal(CAR); Combat Action Ribbon(CAR); Meritorious Service Medal(MSM)
What is the most common job for veterans?
The most common job for veterans is truck driver, followed by the store manager and police officer. The next three most common jobs are government postsecondary teacher, computer systems analyst, and registered nurse.
What qualifies you for veteran's preference?
To qualify for veteran's preference, you must be a veteran. The following conditions apply:
You have served on active duty in the U.S. Armed Forces during wartime.
You are separated from service under honorable conditions (honorable discharge).
Your medical records show that you suffer from a permanent disability or were awarded the Purple Heart medal after being wounded in combat.
Conclusion
From here on out, it is your responsibility to do the work and find a job that meets your and your family's needs. Our goal is to make sure you have all the resources you need. We hope you can use this information to find the right career for you.