A Human Resource Management Career Explained
If you want to pursue a human resource management career, you will need to have an understanding of the different fields within the field. This article explains what HR management is, how to become one, and which fields are best for you. After reading this article, you will be ready to start your career in HR. It also discusses the main roles of HR. So, you're wondering, "How do I become an HR?"
How do I become a HR?
If you're wondering "how do I become a Human Resource Manager?" then you've come to the right place. You can learn the basic skills required by this role through relevant classes and extracurricular activities. Taking business, economics, and marketing classes in school will help you in your search for employment as a human resources manager. You should also take some psychology classes to help you understand people's motivations and behavior. These courses can help you understand the human condition and help you work effectively with others.
First, you should consider your educational background. While not necessary for becoming a human resources manager, earning a master's degree will help you develop the critical thinking skills you'll need to be successful in this field. The most closely aligned degree is the Master of Science in Human Resources Management, though an MBA will also work. A master's degree will also help you refine your analytical skills, since you'll need to analyze complex situations.
What type of job is HR?
The duties of Human Resource Management range from screening applications to administering benefits, but there is no single HR position that can do all of these things. In larger organizations, HR professionals may specialize in certain areas of the field. These HR positions can also oversee a larger benefits team. Employee relations is one of the most important aspects of HR, and HR professionals are expected to check in with employees on a regular basis. If you're curious what a Human Resource Management job involves, consider taking a course on it.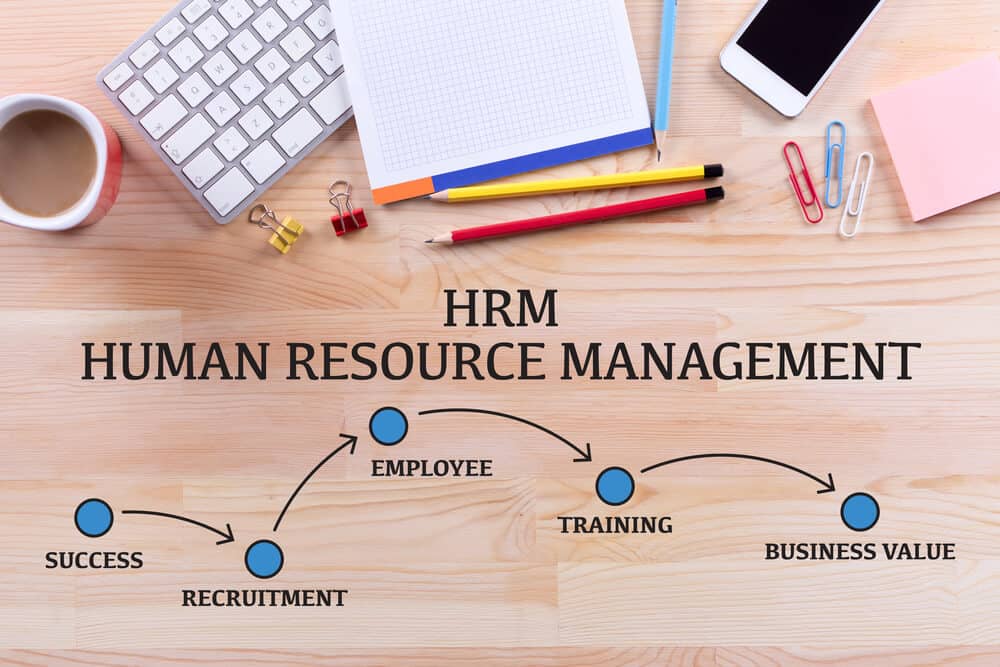 HR professionals come from diverse backgrounds. Many begin in administration, while others opt to move into HR later in their career. Those with academic degrees in business and sociology may find employment in the field. People with degrees in mathematics and science can work in human resources as compensation and benefits specialists. Law school graduates can often land positions as labor relations specialists. However, if you're just getting started in HR, an introductory position may be best.
Which field is best in HR?
Considering a career in HR? Consider starting with an associate's degree or a bachelor's degree in human resources. Many employers will promote their HR employees based on experience and education. Although some associate's degree holders work their way up through the ranks, pursuing a higher-level education will boost your chances of advancement. Read on to find out more about human resource careers. The key to success in the HR field is to be knowledgeable in a variety of areas.
HR professionals are responsible for connecting the value of a company's human capital to its bottom line. This requires exceptional communication skills, patience, and attention to detail. They are required to handle a diverse array of personalities. They must be professional, courteous, and flexible. Some positions may require exceptional negotiation skills. Some employers also require advanced degrees, so it is important to choose the field that fits your qualifications and interests.
What is the main role of HR?
Human resource professionals coordinate training programs and maintain employee records. They help businesses comply with employment laws and create policies that govern work hours, vacations, and breaks. HR professionals also work with benefit specialists and handle Workers Compensation filings. The role of HR professionals is vast, but it's important to remember that HR doesn't just deal with employee benefits. The goal is to make workplaces as safe as possible. To that end, HR professionals must keep up with constantly changing legislation.
The human resources department helps companies develop a positive workplace culture. It often coordinates activities that encourage participation and networking among employees. The department may also be responsible for communicating with unions. It's important to keep employees informed of company events and news to boost morale and retention rates. These HR functions may be more quantitative, such as determining compensation levels and benefits packages, but they're not the only functions of HR.
What are the main areas of HR?
The Human Resources (HR) function of a company plays a key role in attracting and retaining top-performing employees. As a result, HR professionals are often called upon to provide a wide range of services and support to the organization. Some of the most important tasks of an HR professional include recruiting, training and development, and organization support. Listed below are the main areas of HR. To learn more about HR careers, read on!
The field of human resources has undergone a fundamental reassessment in recent years. As John Johnston wrote in Business Quarterly, companies are trying to decentralize their operations and integrate them across the organization. The role of HR is expected to move beyond the traditional functional relationship that exists between managers and employees. Further, a human resources career in a large company will involve working across many different departments, including operations, finance, IT, and human resources.
The field has expanded beyond the traditional workplace and into the digital sphere. Human resources teams now collect and analyze massive amounts of data. Digital recruitment tools like LinkedIn have exploded in popularity. LinkedIn's data collection is now so extensive that 120 new users sign up each minute. This gives HR managers unprecedented access to information. Moreover, HR professionals must be able to interpret data and use it for effective decision-making.
What are the functions of HR?
In addition to managing personnel matters, HR professionals manage paperwork and implement policies. These policies may cover topics ranging from working hours to break requirements. Additionally, they may help employers comply with labor laws and other regulations. HR professionals manage employee records, including their personal details and emergency contact information. They also coordinate training. In addition to their role in management, HR professionals also maintain and update company handbooks. In addition to all of this, HR professionals handle complaints regarding employee compliance and take disciplinary action as needed.
Compensation management includes developing salary ranges based on job qualifications, managing performance incentives, and evaluating compensation. Other functions performed by an HR manager include setting corporate strategy and working with managers and front-line supervisors to ensure competitive compensation practices. One of the most important functions of HR is motivation, which stimulates employees to perform well. The compensation package is crucial to attracting and retaining high-performing employees. To ensure the performance of every employee, HR professionals should consider the following three scenarios.
What are the types of HR?
HR professionals work in a variety of settings, with different responsibilities. Some HR positions are more general than others, covering several aspects of employee relations. Those in larger organizations may be tasked with managing the health care plan for employees, screening new employees, or assisting with other workplace issues. But no matter what role they end up in, HR professionals should be able to communicate effectively with all levels of staff.
HR professionals may also choose to become certified. Many nonprofit educational associations offer professional certificates. For example, the Wharton School of Business and the International Foundation of Employee Benefit Plans administer the CEBS program. CEBS certification requires candidates to complete five courses and pass national examinations. These courses are generally offered at colleges or universities. Certifications help HR professionals establish themselves as specialists and enhance their reputation. For those who are just starting out, an HR assistant position might be enough to get them started.
In addition to training, HR managers oversee the administrative functions of human resource departments. They oversee employee relations, ensure regulatory compliance, and administer employee-related services. They oversee department specialists and support staff to accomplish these tasks. These professionals may also oversee compensation reviews. Ultimately, they must balance the needs of the company with their own needs. And in the end, this can be one of the most rewarding careers around. What are the types of human resource management career?
Is HR a good career?
If you're interested in learning more about HR careers, consider becoming a member of a professional organization. Not only do memberships in these organizations give you access to valuable educational resources, but they also help you stay abreast of the latest industry trends. If you're interested in becoming a payroll specialist, for example, you may want to join the American Payroll Association (APA). This organization focuses on payroll and offers members publications and educational materials. You can also pursue its Certified Payroll Certification (CPP) and Fundamental Payroll Certification programs.
As a human resource professional, you'll have a wide variety of interactions and must be well-versed in social finesse. While the job requires you to be able to work closely with others, it also requires you to be a problem-solver and be willing to experiment with new ideas. As HR becomes more specialized, you can focus on specific areas and move up the career ladder quickly.