Best Ways to Find a Job
When looking for a new job, try applying to as many positions as possible. Try to apply for jobs in different industries, check social media on a daily basis, and consider applying to several different ones. If none of these opportunities strike your fancy, consider applying to jobs in other industries. These strategies are meant to give you a better chance of landing the perfect job. Listed below are some of the best ways to find a new job.
Apply to more than one job
You might have noticed that some companies allow applicants to apply for multiple jobs. However, this can make you seem unfocused. In order to make an impression, make sure to tailor your application to the specific job description. If possible, contact the hiring manager or the recruiting firm to ask about the job opportunities. Explain why you're interested in these positions, and tailor your cover letter to fit the job description. By following these tips, you'll be on your way to getting the job you're after.
While applying for more than one position increases your chances of landing the job, it may not be the best choice. It all depends on the industry, company, and seniority of the positions. Despite the benefits of applying for several positions at once, some career experts and recruiters advise against it. For instance, many employers shy away from candidates who are not interested in the culture of their company. Therefore, it's important to choose the positions that are right for you based on your passion and skill set.
Check in daily
The job market is constantly changing, and new jobs are being posted every minute. You must check in daily if you want to stay on top of the latest opportunities. The Monster job app, a free and widely rated job app, can help you do just that. The Monster job app is a great way to stay on top of all available jobs. If you don't have the app yet, you can download it here.
Check out social media
Before applying for a job, check out your social media profiles. By doing so, you can increase your job search visibility and attract better-qualified candidates. This practice can also help companies save time and money by narrowing down their search to companies that fit your interests. You can explore their websites, blogs, and social media channels to get a better understanding of their culture and values. You can even become an active member of the firm's community by commenting on its content and sharing it with your network.
Employers check social media profiles to check for red flags. These include things like sexually explicit material or illegal activities. Employers also check for confidential information. By auditing your social media profiles, you can avoid causing your application to be turned down. The most common platforms employers check are LinkedIn and Twitter. However, some employers check Instagram, so be aware of whom you follow. Make sure your profile is complete and updated.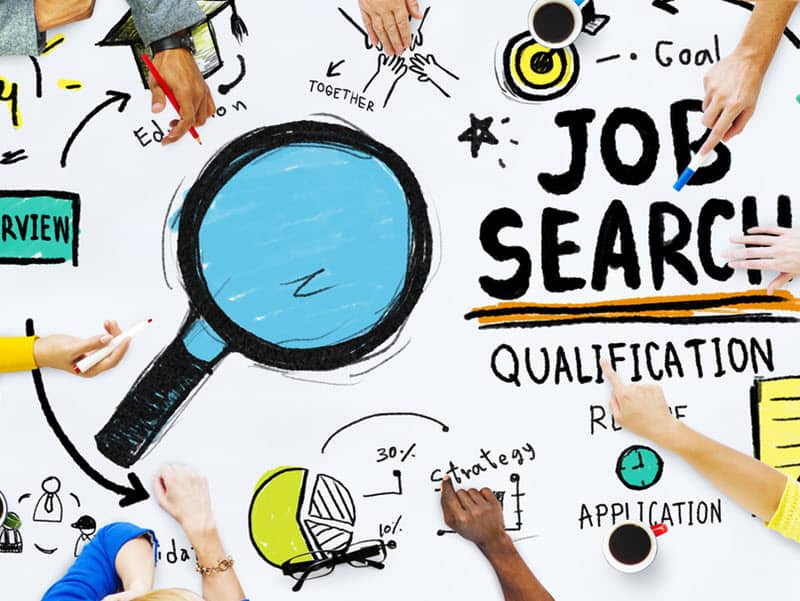 Cold call
To make the best use of a cold call to find a job, do your homework. Research the company and its hiring manager to learn more about its needs and the kind of people it looks for. Use professional contacts to find the person to speak with and offer to set up a time to talk. It is a good idea to be polite, but make it clear that you are interested in the position. Once you know the person's name, make sure you have a few reasons why they should hire you.
Your network is an invaluable resource when cold calling employers. You might have met a colleague at a networking event and learned about an opening there. You can use this connection to get a phone number and email address. When you call, make sure you mention who referred you to the company. During the call, make sure to share real examples of your work experience. Tell them your skills and what they have done to impact their team.
Target specific companies
Using search engines to identify your target companies can help you narrow down the list. You can also check out trade association websites. Most industries have trade associations, and these websites can be valuable resources for identifying top companies. Target specific companies to find jobs in the same industry, or industries similar to yours. You can also search for jobs in the same industry but in different sectors. By focusing on a particular industry, you can create a customized marketing campaign that speaks to their interests.
When selecting a company to target, think about the type of role you want and what kind of working environment you want. If you are interested in consulting work, think about the kind of work environment you want to have. Then, narrow down your list to companies that fit that profile. Consider setting up Google Alerts to receive updates about these companies. After you've narrowed down your target companies, consider contacting these recruiters to learn about new job openings.